crack JEE Main 2020
.
Know the Right Syllabus
Before starting preparation for any competitive examination, it's important to know the right syllabus to avoid wasting time on irrelevant topics. Syllabus also helps you make a proper study plan leading to correct utilization of your time.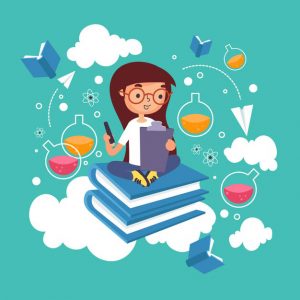 Be Aware of the Exam Pattern
Understanding the exam pattern is crucial to know what type of questions you'll be solving in the examination. During your JEE main preparation, try to understand the exam pattern thoroughly to have an overview of what you can expect in the examination.
Solve Sample Papers and Previous Years' Papers
The practice is the key to perfection. Solve sample papers and previous years' question papers As you keep engaging yourself in solving various question papers you will slowly get familiar with the question pattern, types of questions, and marking scheme. It would also help you in optimizing your speed and time.
Attempt Mock Tests
Mock tests provide you real exam experience. Attempt multiple mock tests in order to improvise and succeed in the exam. Mock tests would help you understand the real exam scenario, try to take mock tests online as JEE is conducted in computer-based mode. This would make you familiar with the online examination.
Manage Time
JEE aspirants must utilize their time effectively. Follow a schedule and divide the time equally among all the subjects. If you are ever stuck on a question give it enough time or else keep it for the end and go through the whole concept again. These are basic yet effective tips for all the IITJEE aspirants. Follow these religiously to get better results. Stay tuned with

CatalyseR

for more JEE related content.

JEE Main 2020 is less than 6 months away and JEE aspirants have only limited time left for the preparation. Students need to understand how they should utilize this time for the optimum result. This blog post would provide you a complete study plan to