CatalyseR is the only institute in Indore with 9 Times JEE City Toppers in the last 12 years, 5 IIT Zone Toppers, the highest number of AIR under 1000 (Freshers) in 2022, and more than 1700 NTSE Scholars.
We are known for our excellent track record of producing top-performing students who have excelled in various competitive exams. The institute's personalised coaching and focus on the overall development of students make it one of the best IIT JEE and NTSE coaching institutes in Indore.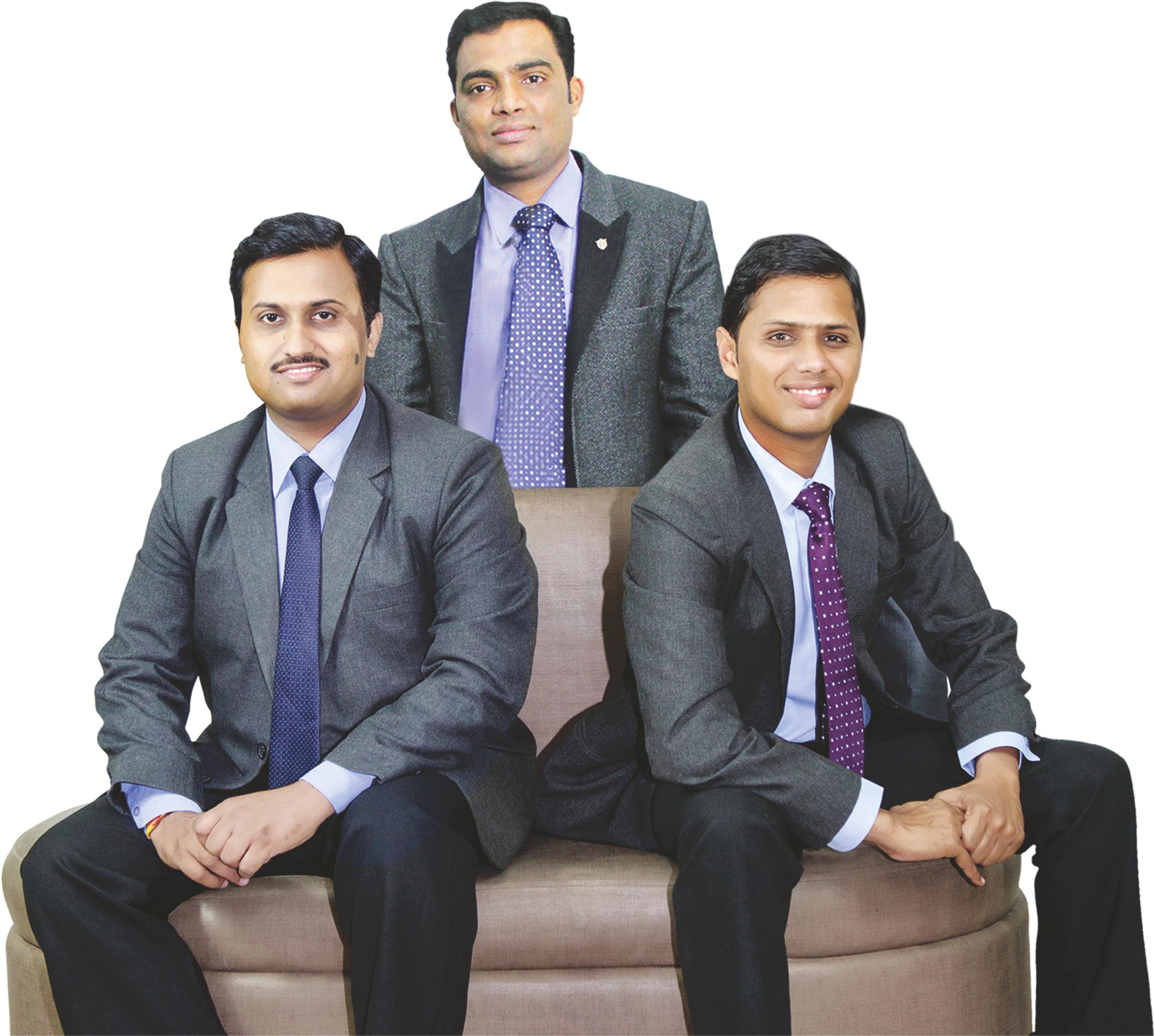 What Our Rising Star's Parents Say about CatalyseR ?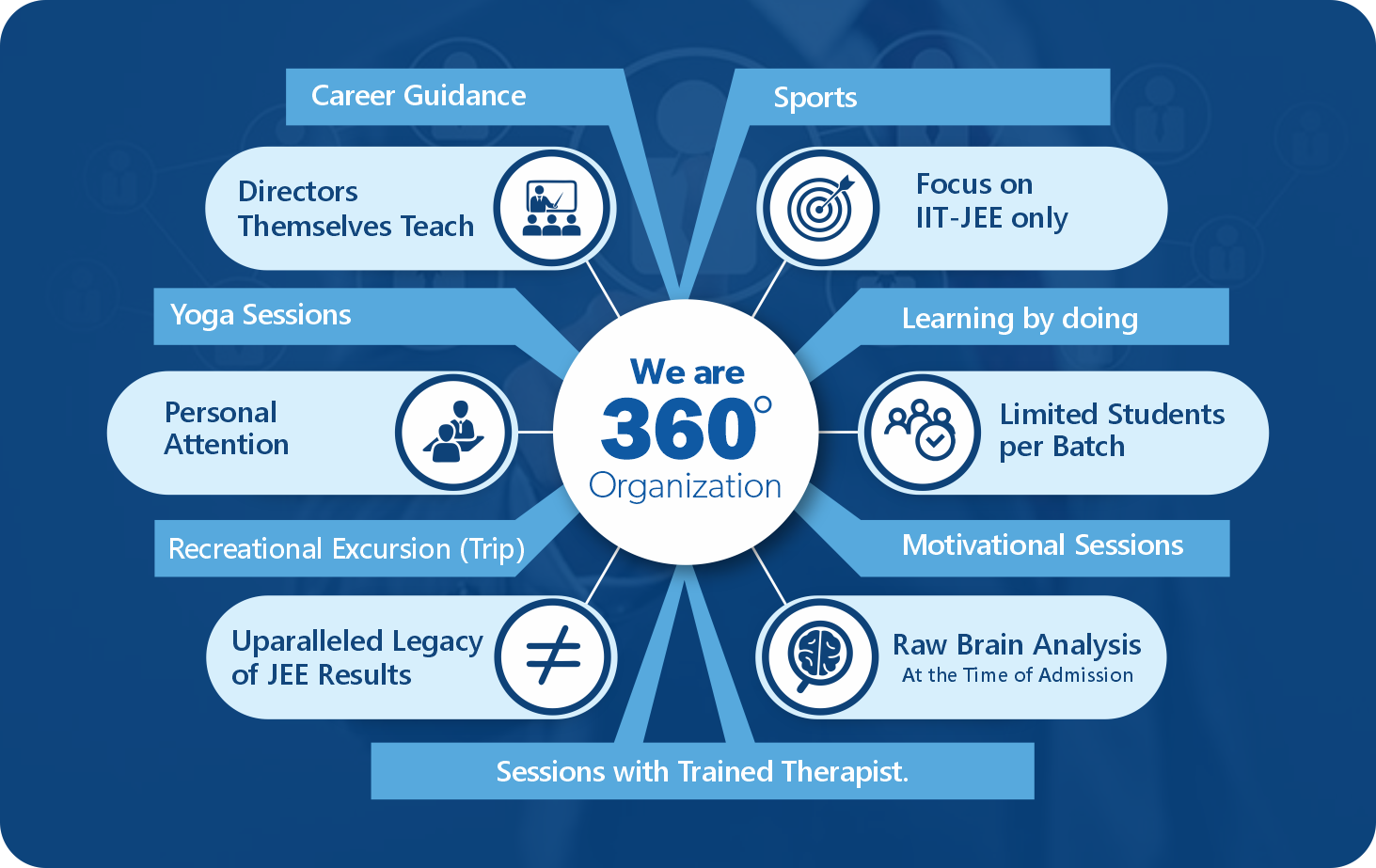 CatalyseR is a top coaching institute for IIT JEE preparation, with a proven track record of success, including All India Rank 1, 9 city toppers in the last 12 years, and 5 consecutive IIT zone toppers.
Providing excellent guidance and support to students, CatalyseR offers high selection rates for top IITs, many freshers under AIR-1000, and a 22% selection rate for JEE (Adv.). Faculty members have extensive experience, including alumni from MIT (Cambridge University), ensuring students receive excellent preparation. So what are you waiting for? Become a CatalyseRian and reach your full potential to ace the IIT JEE.
Education is the passport to the future and CatalyseR is guiding me to prepare for it Today.
CatalyseR is striving to change the world for better using Education as the weapon.
Don't let your aspirations fade away, CatalyseR mentors the aspirations to fullfil.
CatalyseR taught me to challenge my own abilities to get a better version of me.
All the directors at CatalyseR are amazing mentors they closely monitored my progress throughout my journey.
Teachers at CatalyseR are supportive, they help me to evovle in to a better human by each passing day.
At CatalyseR "THEY JUST DON'T TEACH, THEY INSPIRE." The guidance they give is immensely helpful.
My mentors at CatalyseR helped me to follow my ambition and guided me to achieve the target.
My mentors at CatalyseR supported me round the clock and provided me a healthy competitive environment which traced my path to achieve the Goal.
I am Proud CatalysaRian, an institute that gave wings to my dreams.
CatalyseR's self developed JEE training methodology & unique teaching practice is the key to Success
There is a sense of pride, being a student of CatalyseR, to study in this environment, to learn from the faculties like Sumit Upmanyu Sir and Sumeet Garg Sir and achieving the best from it.
You get mentors like Sumeet Garg sir and Sumit Upmanyu Sir only by god's grace. I am so lucky to 'earn' the JEE training at CatalyseR.
I joined CatalyseR in class 10th when CatalyseR came in Bhopal. That was the turning point in my life and CatalyseR led me to this success.
I have no words to express my feelings for my Alma-Mater. For CatalyseR, words are not everything.
My journey with CatalyseR was awesome. Moments of studying hard but still having fun with friends and faculties are unforgettable.
Talent of a student is worthless until he finds his mentors. I found it... You were simply great - team CatalyseR... Kudos...!!
I got continuous encouragement to succeed in my IIT-JEE exams by the faculties in CatalyseR. I am really thankful to those short personalize sessions that filled enthusiasm in me.
Co-ordination with our faculties was so great that we never thought it as a normal coaching institute. CatalyseR was literally a second home to us.
Trust and support- two words to describe CatalyseR. The caring attitude of faculties and directors are remarkable.
Other institutes have price, CatalyseR has values. Keep it up...
Talent of a student is worthless until he finds his mentors. I found it... You were simply great team CatalyseR... Kudos...!!
I just dreamt to top the IIT-JEE, CatalyseR made me stronger enough to achieve that dream.
I have been student of CatalyseR since last 4 yrs. Through all these years what I understood about CatalyseR is that it is not just a 'Coaching Centre', but is a institute which develops interest in studies and provides clear conceptual knowledge.
They made the toughest parts of the exams like a piece of cake to us after the rigorous practice in tests. They are CatalyseR's faculties.
I give the credit of all the success to the extra time I used to spend at Catalyser other than classes. That helped me growing as self-disciplinary study enthusiast.
Catalyser played an important role in accomplishment of my dream. In one way or other, they kept me backing in the crucial period of IIT JEE preparation.
More than just clearing the big exams, CatalyseR made me realize my real strengths and weaknesses. This is a lifetime contribution of Catalyser in my life.
I don't have words for the faculties and incomparable support I received from them. CatalyseR is an inevitable part of my success. That's it!
Students delight, parental care and above all - the feeling of strength to me - my CatalyseR
CatalyseR is the institute that has developed my confidence that I can achieve something big. Now, I know that beautiful dreams come true only by the combination of hard work and proper guidance.
Good teaching may result in good ranks. But what we got at CatalyseR is called specific mentoring that led us to be the toppers. I can't question the sheer dedication of my mentors at CatalyseR responsible for my success in AIPMT.
The Credit for my success in AIIMS, AIPMT, NTSE & other olympiads include CatalyseR at top. Sumit Sir, the best teacher in India, teaches us with full devotion and his content and way of teaching will definitely lead any student to his/her goals.
I feel pleasure to state that I have been taking my coaching at CatalyseP since 2009. I have successfully passed all the competitive exams, NTSE, JSO, RMO, KVPY and Physics Olympiad... finally IIT-JEE. Presently, I am studying in IIT Mumbai. I feel it is all due to the excellent coaching I am receiving at CatalyseR.
An attitude of not giving up at any point of time is an exclusivity of CatalyseR which they inculcate in their students.
Learning with fun is the easiest way to crack NTSE. I learnt this from CatalyseR. Hats off...
Great academic mentoring, soothing emotional support & foremost... The hallmark caring attitude is what CatalyseR all about...
A mission to attain the status of an IITian and fulfil the ultimate aspiration of life is a highly ambitious and challenging goal. This objective requires a significant amount of hard work, determination, and dedication.

Let the Midas Touch at your Home. Be the digital student of CatalyseR


An outset to lead the ADHAAR for the student's base. A critical component of a well-rounded education, provides students with a foundation of knowledge and skills to help them succeed academically and professionally.
Admission Only Through Raw Brain Analysis
As part of our admission process, we have incorporated a scientifically designed 'Raw Brain Analysis' process, in which we analyse every student individually through a personalised interview

 ses

sion 

conducted by National Record Holder JEE mentors. 

Students are required to take the BoSoN test, which will give them an insight into their potential. Not only will this test provide an analysis of the student, but it will also provide a rebate on the admission fees at CatalyseR. 

The admission process at CatalyseR is mandatory and is in two steps:

Step 1: Objective Test
Step 2: 'Raw Brain Analysis' (Personalized Interview Session)

In recognition of their outstanding contributions as educators, the Chief Minister of Madhya Pradesh awarded Professor Vipin Joshi and Professor Sumit Upmanyu the title of Best Teachers. Moreover, renowned mathematician Dr R.D. Sharma felicitated the CatalyseR's Mathematics Department as the Best JEE Mathematics Training Department among all the coaching institutes. Additionally, successful author Dr P. Bahadur praised the Department of Chemistry at CatalyseR for its work in the field of chemistry.
View All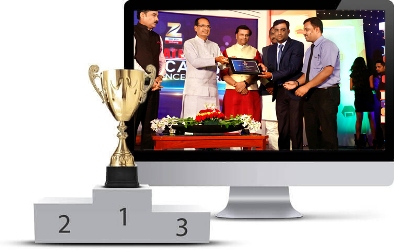 You can directly go to

https://www.catalyser.in/boson-syllabus-sample-papers
With over 1700 NTSE scholars, it is the only institute in Indore with a strong track record. With commendable guidance and the institute's comprehensive study materials, students at CatalyseR have achieved outstanding results in various exams, solidifying its reputation as one of the best institutions for NTSE preparation.
To be eligible for the scholarship offered by CatalyseR, students are required to take the Boson test. The scholarship will be granted to qualified applicants based on the test results.
Click here to register for the exam - click here
Click here for sample papers - click here
CatalyseR is a coaching institute that helps students prepare for engineering entrance exams such as IIT JEE, BITSAT, VITEEE, DAIICT, and SRMEEE. If you are unable to clear the IIT JEE exam, CatalyseR can provide you with the resources and guidance you need to perform well on other engineering entrance exams.
CatalyseR's foundation courses are designed to comprehensively enhance a student's understanding, starting from a basic level and building up to their full potential.
CatalyseR offers foundation classes for class 6-10. To Know more click here.
Besides preparing its students for IIT JEE Main and Advanced, Catalyser also offers them guidance on various Engineering Exams and other competitive exams.
Engineering Exams: BITSAT, SRMEEE, VITEEE, DAIICT and more.
Other Exams: NTSE, IMO, KVPY, NSO, NSTSE, RMO, IAPT, JSO and all other olympiads.