"Medical Maestro - Best Medical Coaching"
---
"NEET, AIIMS, PMT... These are the toughest entrance examinations to crack for Medical Aspirants. The competition is very tough, which increases the requirement of the best medical coaching even more..."
Today, the medical world has reached very far on the roads of growth. It has been constantly developing, proving to be a blessing for society. Being ambitious for this blessing, a lot many students dream to build a career in the medical field. Students aspiring to choose the Medical field aim to crack competitive exams like AIIMS, NEET, AIPMT, etc... But unfortunately, the competition is extremely high and this leads to a major number of students not getting admission in their choice of colleges.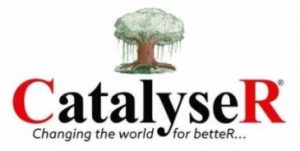 Find
Best Medical Coaching Near you...!
Aspiring and trying hard for something and then not being able to achieve it, is really unfair to the students. The students have capabilities in them, they put in their best efforts, and then what is it that lacks to help them succeed? It's the training, the guidance that reaches its highest level and makes these capabilities of the students shine... They need to look for the
best coaching for NEET and AIIMS
in India. But not just any coaching, a coaching where they can find this level of training and guidance, which they can trust, and get along in the auspicious journey… They truly deserve a
Medical Maestro…
"CHIRAYU" as the MEDICAL MAESTRO
The dreams of the students are chased by them with all their efforts. They try their best, but it often happens that the training, the type of mentoring that they are getting is not the best to make them achieve their dream. For examinations this much difficult, there emerges a need for the
best Institute for Medical examination
preparation Such as NEET, AIIMS, PMT, which is beyond the level of all other coaching's & Is the best, in every possible way.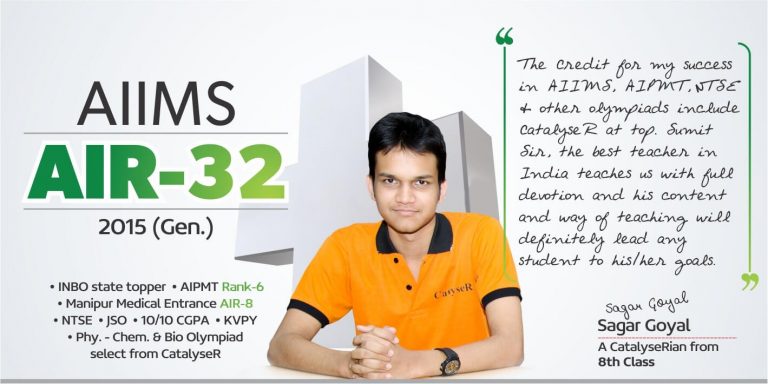 Right from the beginning,
CatalyseR
has proven its heights in
engineering entrance
and even other international competitive examinations too. The need for the same expert guidance in the Medical field is now fulfilled by
CatalyseR.
Chirayu, the medical wing of CatalyseR is the Medical Maestro, which is now giving the best results... the
best Medical Champs
. Students of Chirayu are now living their dream. They are studying in
AIIMS
; it's not just about the selections, they have even shown the strength of skills and guidance by shining through top ranks in these examinations.
Why CHIRAYU?
CHIRAYU consists of a team of the most experienced teachers, whose experience is their biggest strength. They have the best knowledge and are fully skilled, but their experience has made them "students" mentors"... They know how to be friends with their students, while at the same time, be the strict teacher too... They understand the problems faced by the students without even asking them and also know what will be the best way to explain things to them. It is because of them, that Chirayu's Medical Champs have the strongest conceptual base, which helps them forever in their future… "It is an enthusiastic journey to the
doors of AIIMS
, which welcomes every aspirant with open hearts…"